Have you already found the perfect Stardew Valley Shane mod? Would you like to improve how this NPC looks, talks, or acts? Then all you need is a great mod and you can achieve all of that without any issues! Take a look below at our recommendations for the best Stardew Valley Shane mod and choose your favourite!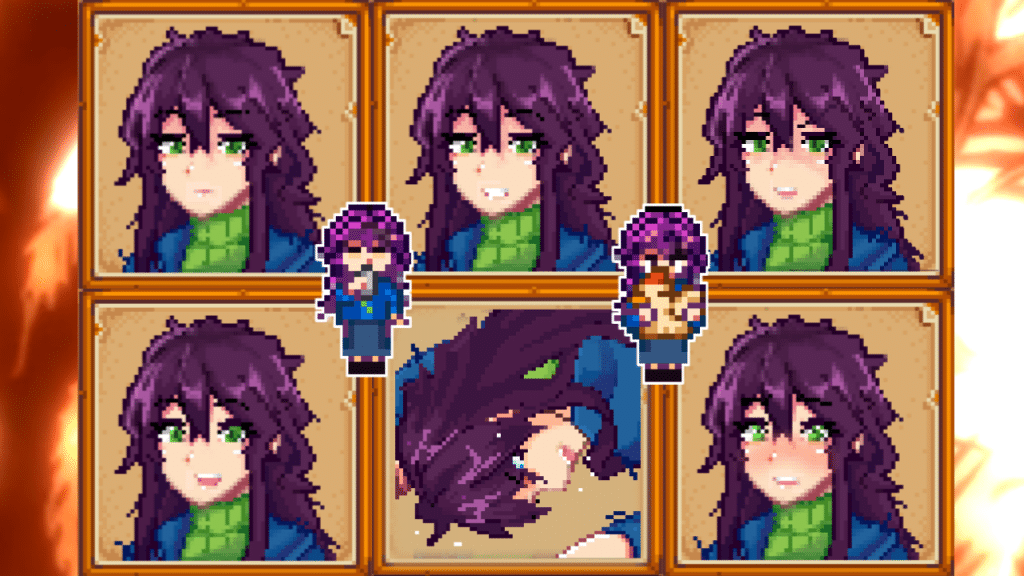 1. Shane girl MOD ver.R
Have you ever heard of the Shane girl MOD ver.R? This is actually one of the most known Stardew Valley Shane mods with more than 100k view on NexusMods!
As you can see from the image above, it adds a lovely female version of Shane's character to the game. Of course, this mod might not be for everyone, but it can be a great addition to your game if you are tired of his scruffy beard and unhappy face.
The graphics are high-quality and it works well in the game, so it definitely deserves a spot in this list! Check out this mod and see if you like it.
2. Over 75 New Dialogues for Shane
Okay, hear us out. While the Over 75 New Dialogues for Shane mod in Stardew Valley focusing on adding new conversations with the character, it actually does another great and important thing. It makes Shane quit drinking!
That's right. Basically, a lot of players were tired of Shane drinking and being rather cold, so this Stardew Valley Shane mod could be the solution. In the new dialogues, Shane mentions that he is trying to stop drinking, there are new jokes, he is more polite and there are just more topics to talk about!
While Shane is loved by many players, his dialogues have always been a discussion in the community due to being a bit harsh from time to time.
If you would like to change that, definitely get this mod!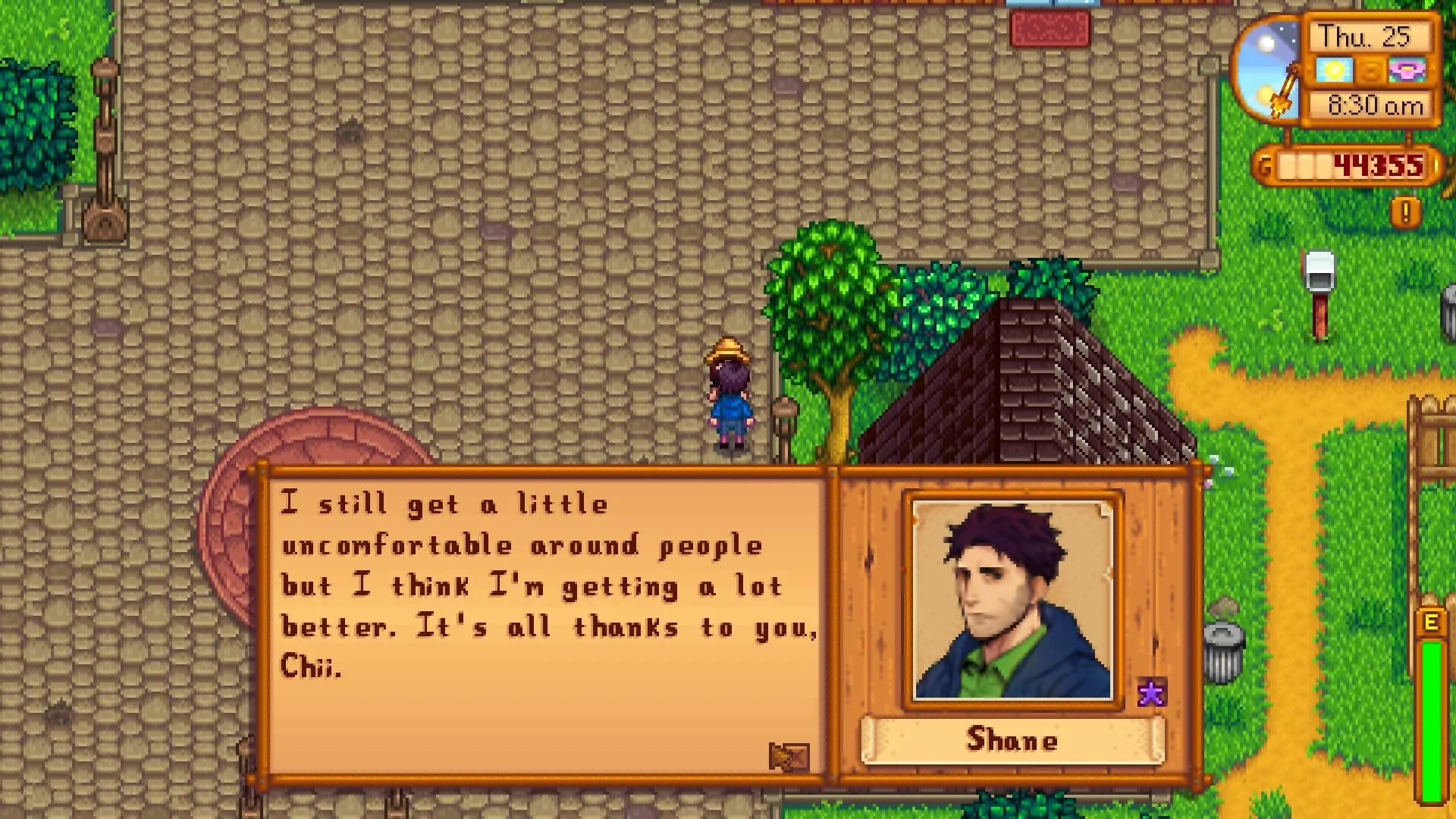 3. Clean Shane's Room
Are you tired of seeing beer cans and footprints in Shane's room? Well, the solution could be to use the Clean Shane's Room mod!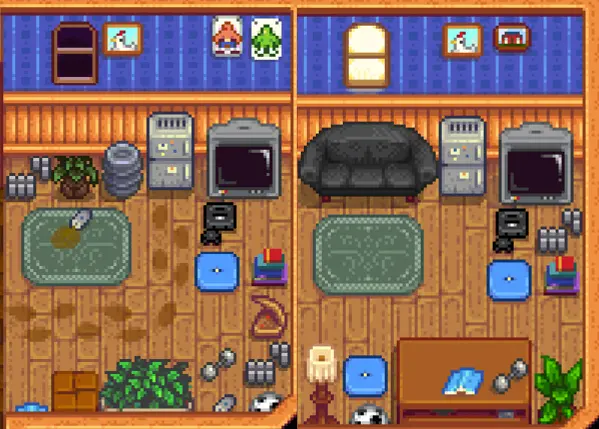 Of course, this Stardew Valley Shane mod is mostly just decorative, but it can definitely solve this annoying issue! Who would want to spend a lot of time in such an untidy place? Well, you can solve that issue with just one small mod, so no worries.
It's a rather simple mod that brings a simple solution, so definitely check it out.
4. Shane's New Job
Would you like to pull Shane out of unemployment once JojaMart shuts down? Well, you just need the Shane's New Job mod and he will now work at the saloon.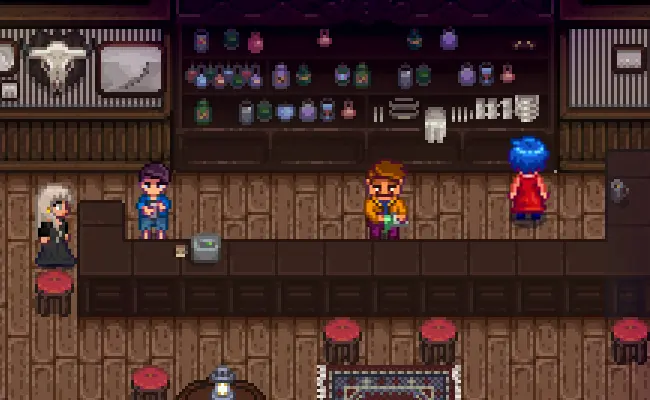 This deserves a spot on the list because it also brings new features to the game! There will be new work animations once Shane starts his new job, so it's quite nice.
A lot of players spend time at the saloon either way to talk to other NPCs, so this might actually be a great way to upgrade your Stardew Valley game. Why not spend time with a few characters at the same time?
5. Better Married Shane Mod
With more than 100k views, this Stardew Valley Shane mod proves that it should be on this list!
First of all, this mod makes Shane act much nice, which solves a lot of issues for players.
Also, once you install this Stardew Valley Shane mod, other NPCs will comment about the fact that you are married to Shane! For example:
In this situation, Marnie is saying that even she is happy about your marriage and relationship with Shane! While this might be just a small part of the game, it's still a very lovely thing to see and hear from other NPCs.
In all fairness, even making dialogues with Shane being less rude is already a good enough reason to consider getting this mod for your game.
So, which Stardew Valley Shane mod are you getting for your game? All of these options are great, it mostly depends on what you are looking for.
Of course, there are a lot of Stardew Valley NPC mods out there, so let us know which are your favourite.