Are you having a hard time achieving Perfection in Stardew Valley? Do you want to make actual progress to exclusive content in-game? Then read this guide as we teach you the whole process with this checklist!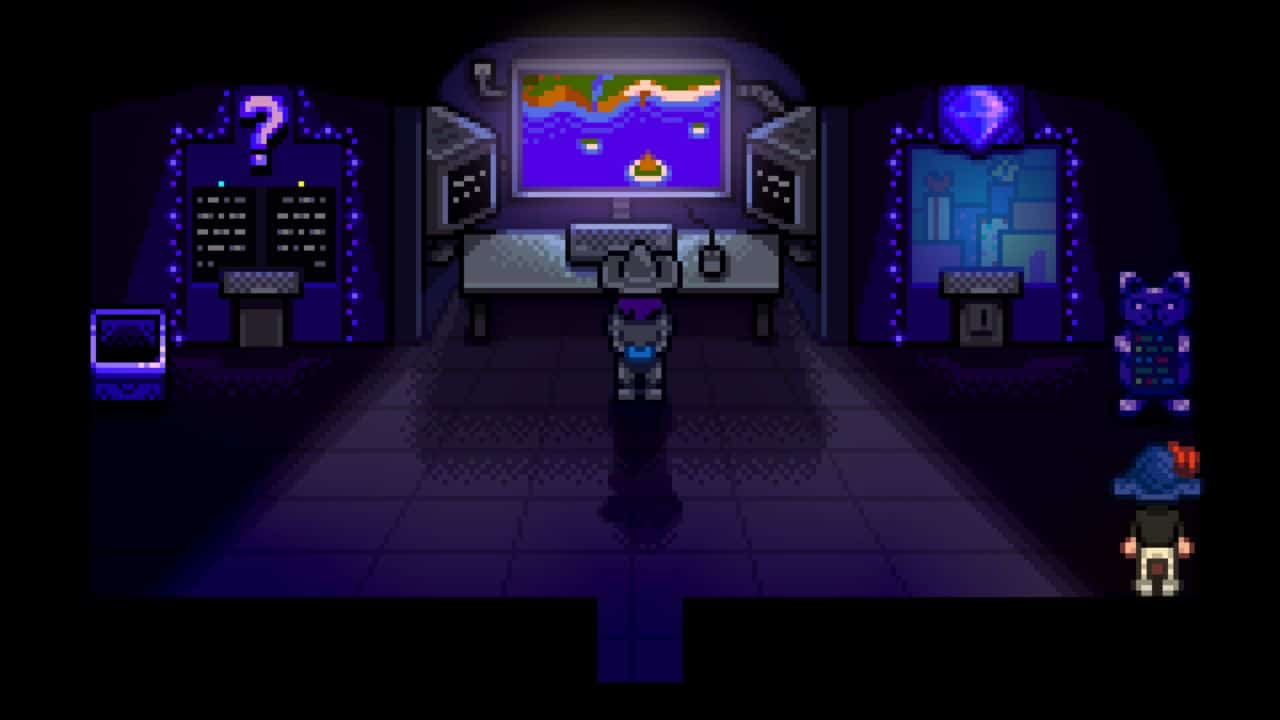 Think again if you've beaten Stardew Valley by completing the Community Center. Finishing that goal is where you truly enter the endgame. Ginger Island, Volcano Dungeon, Fossils – these are a few extras you'll explore next. One of them is Perfection – the most challenging gameplay mechanic you'll ever encounter.
In this guide, we'll talk about the Perfection system. Most importantly, we'll help you achieve a 100% status quickly with our most effective tips. Say no more and read our instructions below!
What is Perfection?
Before going through the step-by-step process to achieve 100% Perfection, familiarize yourself with the mechanic first.
Upon collecting 120 Golden Walnuts and entering Qi's Walnut Room, you'll see an Iridium Cat statue nearby. It's the Perfection Tracker and is crucial for keeping an eye on your progress. To even access Ginger Island, you'll need to fix Willy's Boat first.
It's noteworthy that the Perfection Tracker will only give the average score.
All Criteria to Meet
The following are every requirement you'll need to finish to reach the 100% Perfection mark. We'll present the following with a problem-solution technique for you to follow easily.
1. Max All Villagers' Friendship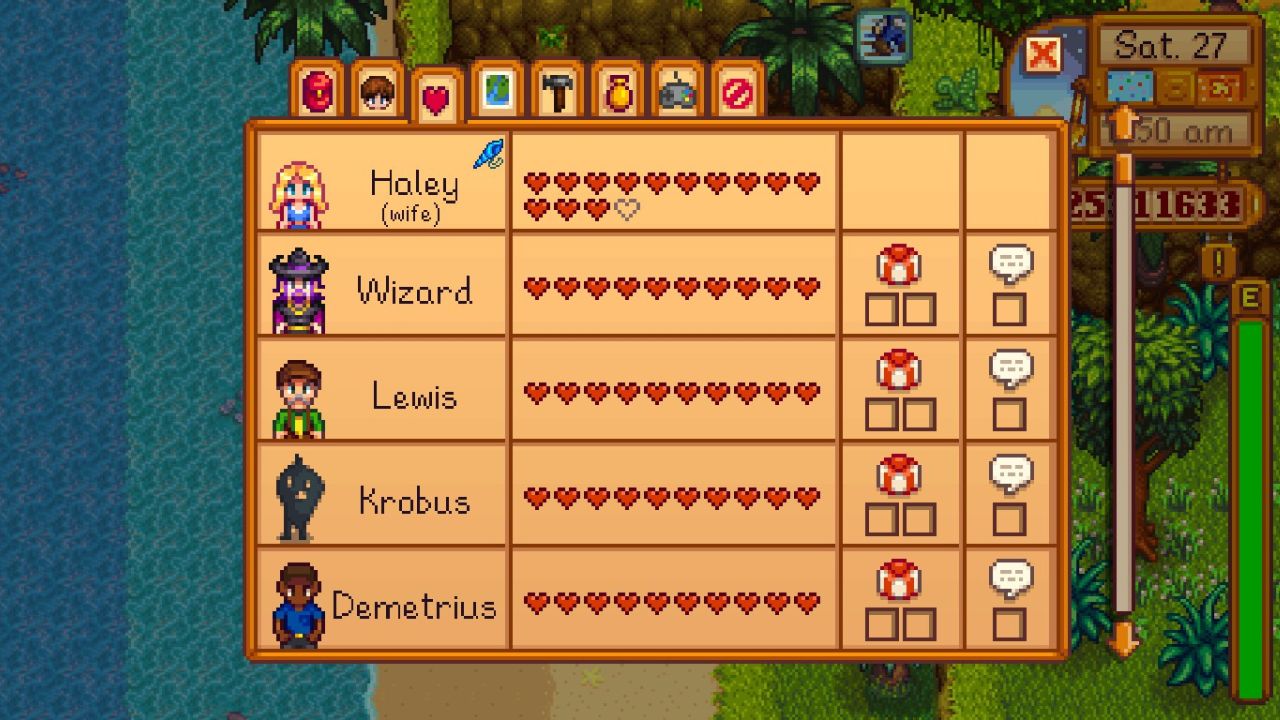 Stardew Valley not only flourished with good architecture and scenery but also because of the townsfolk. From bachelors and bachelorettes to relatable uncles and aunts, you can befriend whoever you like! However, there's a need to get closer to all of them as it's important to your Perfection journey.
There's no shortcut to this task but know all their loved gifts first. You may use liked or neutral presents if you don't have those items.
We recommend finishing the Community Center or Joja Warehouse and turning it into a Movie Theater. With it, you have more ways to raise a villager's heart level because of their preferred films and concession snacks.
Note: A perfect score isn't guaranteed as Kent will only appear on Spring 1 of the 2nd year.
2. Complete Monster Eradication Goals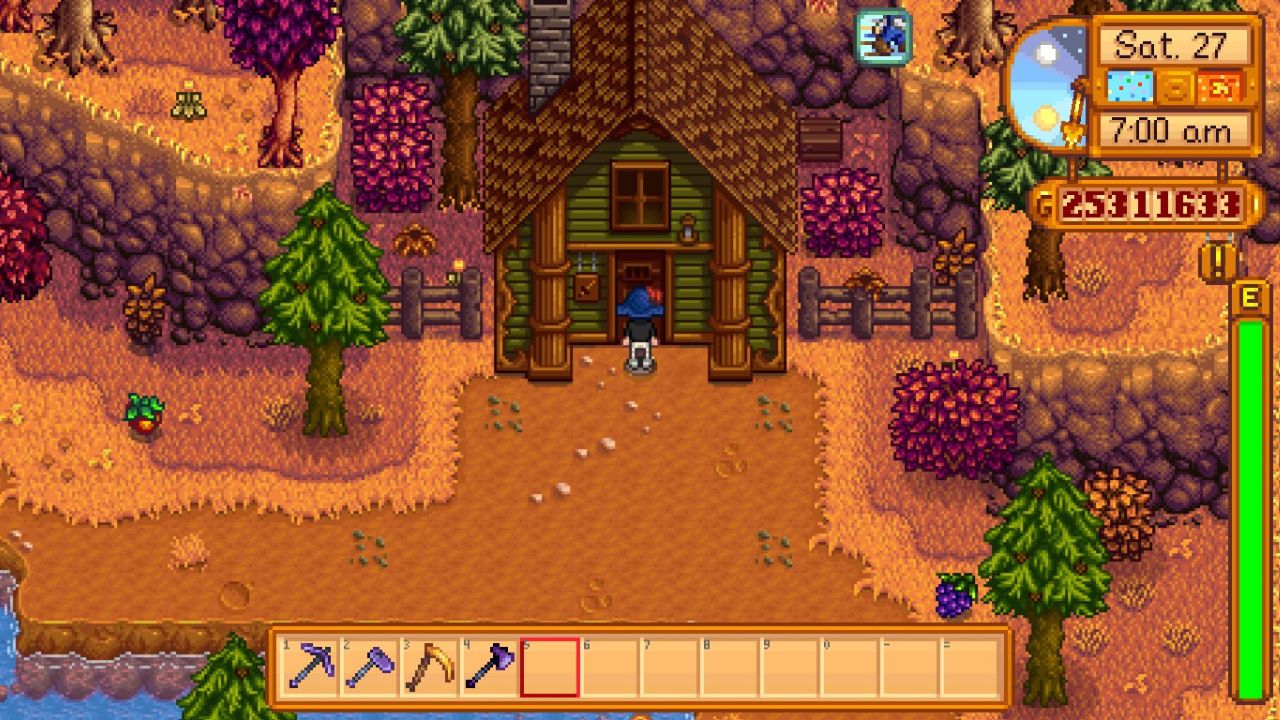 Either the Mines or Skull Cavern runs out of monsters you can defeat. Gil and Marlon would even be happy if you dispatch their headaches for free, with rewards along the way! See? It's a win-win. Mining ores and minerals are best combined with combating Slimes or Duggies you find below. Multitasking at its finest!
Assuming you have Skull Cavern access, go for it. Although enemies in the area are tougher, you'll get excellent rewards along the way. It's also best to spray Monster Musk to increase the enemy spawn rate.
One more thing: bring tons of food so you stay alive on your journey. Remember that you'll need to defeat the following monsters:
Bats (200)
Cave Insects (125)
Duggies (30)
Dust Sprites (500)
Magma Sprites (150)
Mummies (100)
Pepper Rex (50)
Rock Crabs (60)
Serpents (250)
Skeletons (50)
Slimes (1000)
Void Spirits (150)
3. Ship Crops and Foraged Goods
Farming is perhaps the most basic activity you can do in Stardew Valley. It gives you short-term profit by shipping them or turning them into a meal. Truly, it wouldn't be Perfection if you don't get to complete this collection.
For beginners, we recommend shipping all your farm produce instead of selling it to Pierre. Start the process on the first day until the end of Fall. You don't have to worry about the money for seeds as you'll get it automatically before the day ends. But also ensure you're buying all the types, so you don't miss a crop.
We predict you'll likely finish this milestone before Year 2 ends (Fall). The exact time frame applies to Foraged Goods. If not only for the Ginger Island update, both tasks might be doable in the first year.
Check here to know every item you'll need to ship at the Shipping Bin.
4. Level 10 to All Skills
Playing the game for a long time will get you somewhere, and it's true! With your player constantly leveling up skills, your gameplay eventually becomes better. You'll unlock recipes, become more efficient, and everything else becomes more profitable.
Although there's no easy way to max all your talents, you can pour in the effort. The downside is how time-consuming it is, but you can multitask with other milestones to achieve Perfection.
For example, if you're Mining, you'll automatically bring your best weapon for offense and defense. It's a quick progression since Combat is also involved. You can also fish, although you can do it exclusively on particular floors. The same applies to Foraging, but you might want to bring an upgraded Hoe.
Since Farming is easily the most common activity, you'll worry about it less than you'd expect. Our prediction for your completion should be from before Year 1 ends to Year 2 (Summer or Fall).
5. Crafting Recipes Collection
As mentioned, scaling your skill levels equates to more crafting recipes. It's always important to have every item crafted to count in the Perfection Tracker.
Most recipes appear upon leveling up. However, there are few accessible through trading items or befriending villagers! If you don't know where to find specific items, we have another separate guide here that you can check out!
Note: Stardew Valley is currently at the Ginger Island update. Should ConcernedApe (the game's developer) add new content, we'll update this list. Also, Wedding Ring doesn't count unless you play in Multiplayer mode.
6. Cooking Recipes Collection
There are currently 80 unique dishes you can prepare in Stardew Valley. As a 100% Perfection requirement, this one's one of the toughest out there, and here's why:
Upgrading your Farmhouse can be expensive.
Ingredients won't be ready unless you've been hoarding them since the beginning of the gameplay.
You'll need to reach Ginger Island to enable Special Quests that give specific recipes.
We don't recommend rushing the upgrade to your Farmhouse, although it's best to do it in Winter. Indeed, you'll have massive profits alongside that time. On the other hand, try saving some good stuff and sell what you don't need. Although you can always grow crops, preparing is an excellent way to save time.
Speaking of food recipes, you can get them by watching the Queen of Sauce on Sundays. You can watch the re-run on Wednesdays if you missed the Sunday episode. Alternatively, you can purchase some recipes from Gus at the Stardrop Saloon.
Finally, some Ginger Island-exclusive recipes are unlockable at the endgame because of new inclusions. It's best to take the Special Orders quest before or after to access other content.
7. Catch All Fish
Many Stardew Valley players have a common remark about fishing as a spell of punishment. While it's partially true, you can also help yourself improve through practice. Perhaps the most challenging part in this section would be fetching Legendary fishes.
For your gear, we recommend equipping Baits and choosing the correct Tackle. Iridium Rod is the only fishing pole that's too reliable for the job, so pick it.
This milestone is straightforward but check here for more info on how to catch every fish in Stardew Valley.
8. Find Every Golden Walnut
Golden Walnuts are a special currency in Ginger Island. You can use it to unlock certain areas, construct bridges, and ultimately gain access to the Walnut Room.
Since Golden Walnuts are scattered across the map, it'll take a while to finish the hunt. However, this comprehensive guide should get you the milestone quickly.
9. Collect Every Stardrop
There are seven Stardrops in Stardew Valley that you can find. This mythical item grants maximum energy and health cap for you. As a result, you'll become tankier in the Mines and more energized while working at the Farm.
Finding each Stardrop can be challenging as there are few obvious hints of their exact locations. However, we're listing every way here for fast results:
Stardew Valley Fair. Buy it for 2,000 Star Tokens. The quickest way to earn Star Tokens is through playing the Spinning Wheel. Always bet on green for a 75% success rate!
Krobus' Shop. Buy the Stardrop below the Sewers for 20,000g. To access the Sewers, donate 60 items to the Museum, and Gunther will give a Rusty Key.
Level 100 Mines. With daily Mining, you'll get to the bottom of the Mines. However, make sure you have bombs, an upgraded Pickaxe, weapons, food, and staircases.
Old Master Cannoli. Bring Old Master Cannoli a Sweet Gem Berry. Start by purchasing a Rare Seed from the Traveling Cart and grow it. Head to the Secret Woods and give the fruit. You'll get a Stardrop by doing so.
Finish the Museum Collection. There's another reward for completing Gunther's Museum. With 95 total minerals and artifacts, Gunther will give you a Stardrop.
From Spouse. If you reach 12.5 hearts with your significant other in Stardew Valley, they'll give you the Stardrop. Note: It doesn't happen again if you divorce the marriage candidate and find another one.
Master Angler. This final Stardrop needs an incredible amount of dedication since you have to catch all fish. There are 83 in total, and it'll be a long journey to complete. You can read more here to know all requirements for every fish.
10. Build Obelisks
After retrieving the Wizard's Magic Ink at the Witch's Hut, you can build Arcane Buildings (Goblin Problem quest). One of them is Obelisks, which are especially useful for instant traveling and saving time.
The following are every Obelisk alongside their construction cost:
Name
Materials Needed
Desert Obelisk
1,000,000g
Cactus Fruit (10)
Coconut (10)
Iridium Bar (20)
Earth Obelisk
500,000g
Earth Crystal (10)
Iridium Bar (10)
Island Obelisk
1,000,000g
Banana (10)
Dragon Tooth (10)
Iridium Bar (10)
Water Obelisk
500,000g
Clam (10)
Coral (10)
Iridium Bar (5)
Since all Obelisks are too grindy and require specific items, it's best to prepare early. You may also encounter money problems, so it's best to sell Aged Wines and expensive Farm Products.
11. Gold Clock on the Farm
Alongside Obelisks is the Golden Clock that you can build from the Wizard's Tower for 10,000,000g. As the most expensive building, it adds to your long list of requirements to achieve 100% Perfection. Not to mention the money you'll need to buy it.
With different ways of making money fast in Stardew Valley, it's possible to build the Gold Clock. It'll need lots of time and patience, but you'll get there.
Perfection Achieved! What's Next?
Congratulations if you completed your journey to Perfection in Stardew Valley. We'll give a little spoiler: You'll get a special cutscene (Summit) alongside the Statue of True Perfection.
The Statue of True Perfection dispenses Prismatic Shard daily. Many players know that the Prismatic Shard is extremely rare. Now, you have unlimited extra money for the rest of your gameplay!
The following content will also be available:
Golden Eggs at the Coop – Marnie's Ranch for 100,000g or Qi's Walnut Room for 100 Qi Gems.
Golden Chickens that lay Golden Eggs.
??? Mask held by a Monkey at the Volcano Caldera.