Crocus is everywhere during Winter – but do you know where to find them? We'll teach you everything about it alongside its good uses!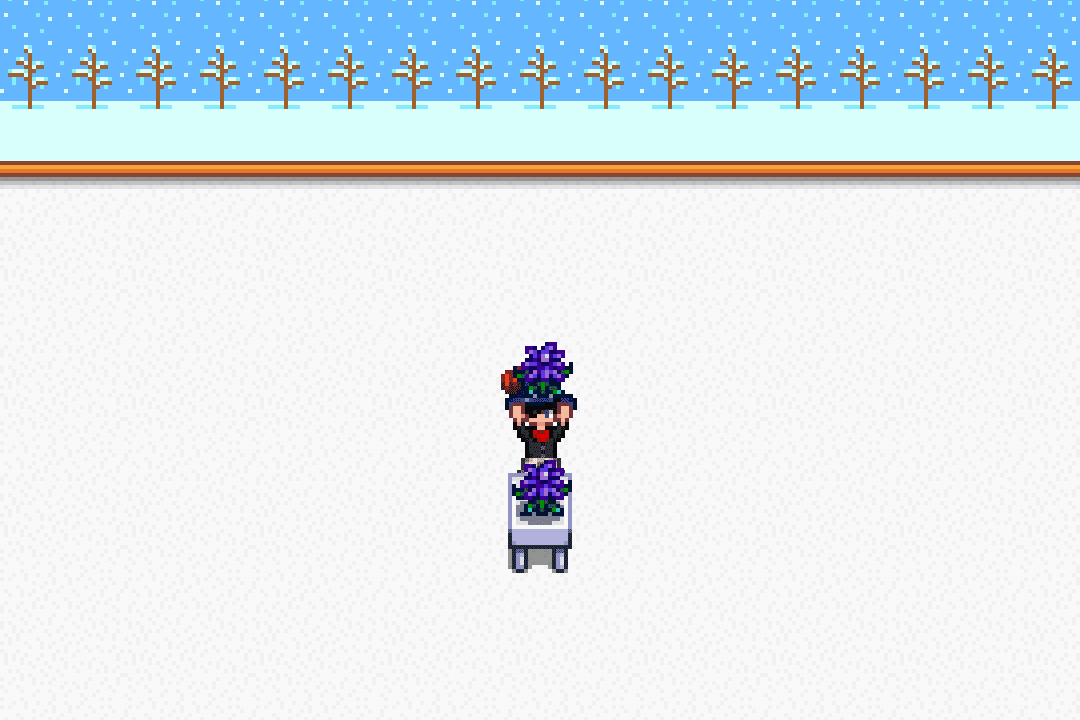 Since all greens don't grow under thick snow patches, expect random stones and logs on your farm. What was once thriving becomes a temporary wasteland – but it's still beautiful because of the blizzard and dirt covered in white. Luckily, some foraged items in Stardew Valley still bloom even if it's purple-colored.
It's attractive and pleasant to the eyes – a Crocus that grows on Winter 1 until the end of the month. This item guide will talk about the wild loot, where to get it, and what it can offer to your gameplay.
What is a Crocus?
This edible flower is one of Winter's many wonders. It's an item worth collecting because of its elegant design by nature. While it's safe to eat, you won't get Energy or Health regeneration.
How to Find a Crocus?
It's not as elusive as other foraged items like Winter Root and Snow Yam. However, there are three options available to get the flower:
Foraging in the Winter – You can forage anywhere around Stardew Valley (except Calico Desert and Ginger Island) with a high guarantee of getting one.
Wild Winter Seeds – After crafting the item on the Player Menu, you'll get 10x seeds. Plant it at your homestead or Greenhouse and wait for seven days. The outcome is randomized, and the Botanist profession will take effect.
Selling Prices
With Botanist, you'll always get the highest quality. However, it's better after cultivating them using Wild Seeds (Wi).
| | | |
| --- | --- | --- |
| Quality | Selling Prices | With Tiller |
| Normal | 60g | 66g |
| Silver | 75g | 82g |
| Gold | 90g | 99g |
| Iridium | 120g | 132g |
Crafting
You'll need this flower in crafting the following item:
Item
Crafting Source
Ingredients
Wild Seeds (Wi)
Level 7 Foraging
• Crocus (1)
• Crystal Fruit (1)
• Snow Yam (1)
• Winter Root (1)
Tailoring
At the spool of the Sewing Machine, combining a piece of Cloth and the purple flower will result in a Shirt. Moreover, you can use it as a purple dye on Dye Pots.
Gifting
Sandy is a massive fan of Crocus, and it's where you should give the item.
Quests
Used in one quest:
Help Wanted at Pierre's General Store. Any Pelican Town villager will request a piece for 180g and 150 Friendship points during the same season.
Bundles
Finishing the Winter Foraging bundle at the Crafts Room (Community Center) requires this item.