If you have seen this super saiyan looking character in the game, then it's Stardew Sam! He is actually one of the most popular Stardew Valley characters and bachelors. He is often described as very outgoing and friendly, so definitely say hi to him when you see Sam in Pelican Town.
In this character guide, we will go over all the main aspects of this NPC: his likes and dislikes, schedule, his friendship with Penny, what he's like as a husband, and much more!
Take a look at everything below and learn more about Stardew Sam.
Stardew Sam's Schedule
If you're planning to meet Stardew Valley Sam, you will need to know a little bit about his tendencies.
Just like most NPCs, he has a doctor's appointment every year, so his schedule changes slightly. For Sam, it's on the 11th of Fall, so keep that in mind.
Also, most of the time he can be found in his room where he plays with his guitar (you can also find Sebastian there with him). If he's not in his room, then he might be outside practicing his skateboarding skills.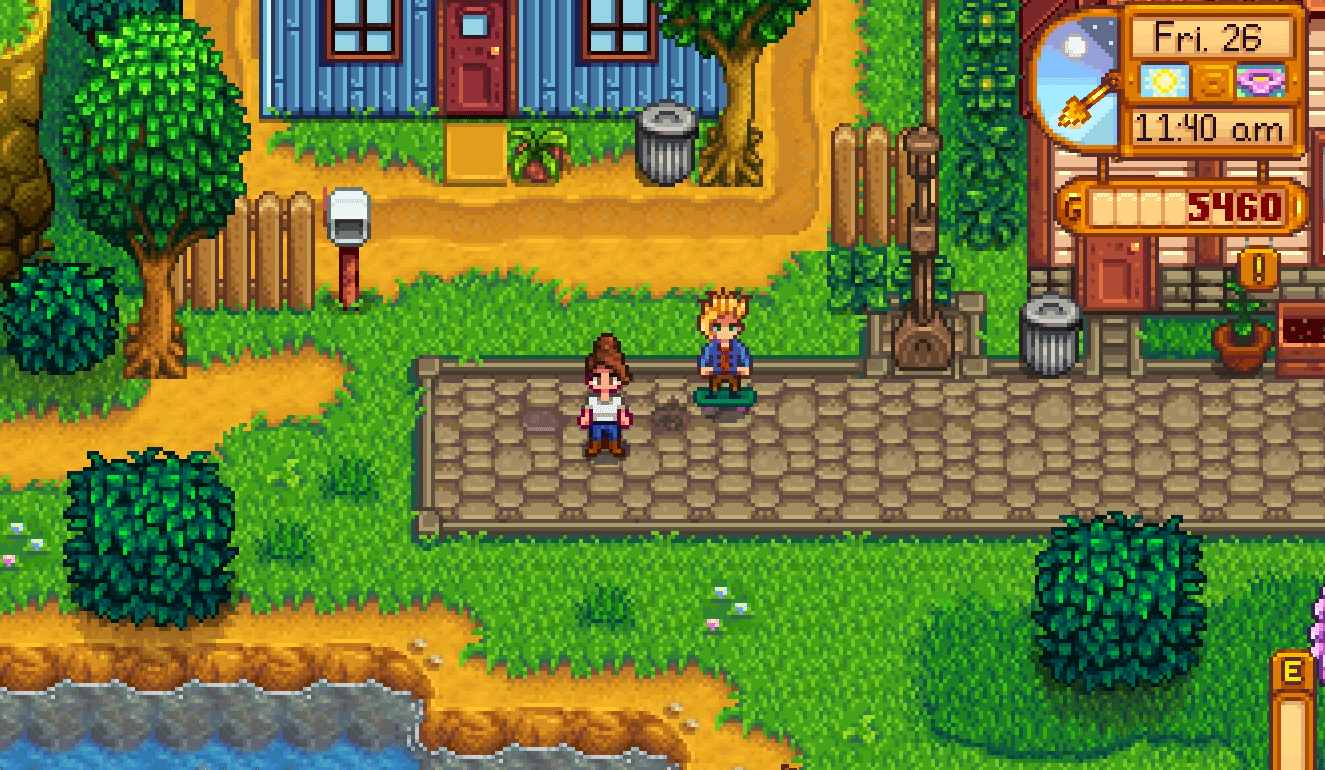 If it's the weekend, head over to Gus' Saloon because that's where he will be playing pool.
When it's Monday or Wednesday, take a look at JojaMart because that's where Sam works half time.
Of course, his schedule can change a bit due to weather conditions or town-wide events, but this should keep you covered.
Stardew Sam's Friends and Family
When it comes to Stardew Sam's friends, he spends most of his time with Abigail, Penny, and Sebastian. Funny thing is that Sam and Penny are quite close. For example, they will spend some nice together in the Flower Dance. Of course, that will only happen if neither of the NPCs are in a relationship with your character. If you're not dating either of them, Sam and Penny will dance together during the event.
His closest friend is still Sebastian. They spend quite a lot of time together due to being in the same band, so you can often find them together.
Sam lives with Jodi, who is his mother, and his brother Vincent. Both boys are extremely spoiled at home, so they don't really have to do any work at home. Due to their dad being at war, Sam feels responsible for Vincent. Meaning, he tries to the best brother he can be.
Sam's Band and Music in Stardew Valley
Did you know that you can pick what kind of genre Sam's band should play?
It's quite interesting that you can choose from:
Cheerful pop music
Experimental noice rock
Hi-energy dance music
Honky-tonky country music.
It's completely up to what you choose. All options are very nice, so feel free to experiment with your answer! Some players have quite strong opinions when it comes to which style they prefer.
What does Same like? Gifts & more
If you're wondering what you should or shouldn't give Stardew Valley Sam, then this is where you can find all the information you need. P.S his birthday is on the 17 of Summer, so don't forget to congratulate him!
The Best Gifts
Below you will find Sam's likes and loves:
Cactus fruit
Maple bar
Pizza
Tigerseye
Joja cola
If you have something from this list above in your inventory, then definitely give it to Sam one day!
The Worst Gifts
Then again, the list below contains everything that you should keep as far away from him as possible:
Chanterelle
Common mushroom
Daffodil
Dandelion
Ginger
Hazelnut
Holly
Leek
Magma Cao
Coal
Gold Bar
Duck Mayonnaise
Iridium Ore
Pickles
Refined quartz
If you're looking for ways to improve your friendship with Sam, then these gifts that might not be the way to go!
Stardew Sam As a Husband
As mentioned above, Sam is a very popular bachelor.
After marriage, he will move into the farmhouse with your character and have a room of his own. Also, there will be a small place where he can practice skateboarding.
Just like any good spouse, he will bring you gifts (such as, Cactus fruit, Geode, or Coconut.)
Don't be afraid to say hi to Sam when you see him somewhere in Pelican Town! He is a great character and an even better friend!