You have probably already noticed that time goes by quickly in Stardew Valley. However, just how quickly is it? Whether you're wondering how many days are there in Stardew Valley Summer or other seasons, this is the place for you to learn all about that.
With that, why not take a look at all the best things that you can do during the Summer in the game? Let's dive deeper into everything you need to know.
How Long Does Summer Last in Stardew Valley?
Whether you're just about to start playing or you're new to the game, you might ask "how many days are there in a season"?
This is important because players will experience very different aspects of the game depending on the season. For example, this can hint to you what you should be planting during some days, what kind of events you should attend, and more.
Getting back to the question of how long is each season, it's 28 days! Yes, every season (Spring, Summer, Fall, and Winter) in Stardew Valley has exactly 28 days. Meaning, if you were wondering, for example, how many days are in Stardew Valley Fall, the answer will be the same.
You might think that this is a lot, but you'll notice that this time goes by so fast when you're enjoying the game.
What to Do During Stardew Valley Summer?
Now that you know how many days there are in Stardew Valley Summer, let's talk about what you can do during this wonderful season!
This is truly one of the most beautiful seasons in the game, so that's why you need to make the most out if it. Here's how you can do that:
Time for Your Garden!
Have you ever thought what crop is the best for the summer season in Stardew Valley? Would you want to take a guess?
It's blueberries! Yes, get yourself some blueberries if you want to secure a good amount of Gold from the harvest. Just don't forget to be patient because these crops take almost 2 weeks to grow properly.
Summertime is the season when you might notice that you need more area for your crops! Try to walk around your land and see if there's more space somewhere in your garden where you could plant more crops of all kinds.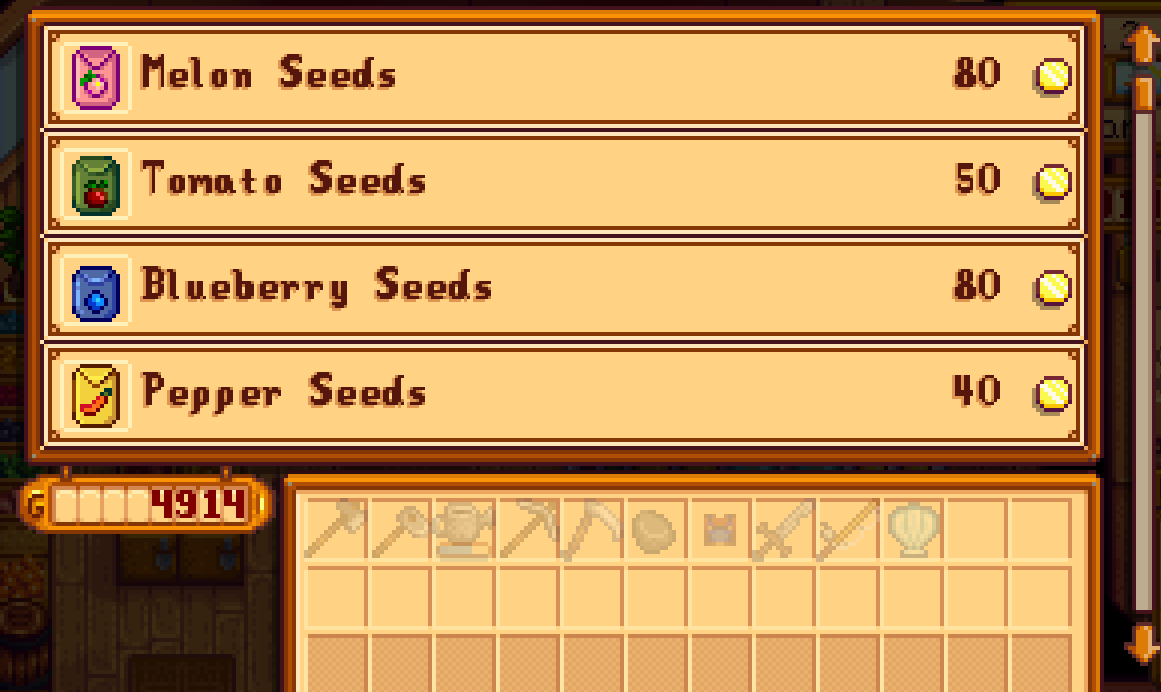 Catch that Fish!
Whether you want to go fishing to get something for your fish pond or you just want to get some quick Gold, summer is the perfect time for that.
There are even fish that you can catch only during the summertime! Knowing how many days there are in Stardew Valley summer, make the best out of these 4 weeks!
Attend the Luau Event
Who doesn't like a good event? If you notice that it's the 11th of Summer, it's time for the Luau festival in Stardew Valley!
Like most players know, the main attraction of the festival is the Potluck soup where all villagers can add something to make it better (or worse). If you want to become friends with the NPCs, try to add something nice to the soup!
Of course, you can also add Lewis' shorts to the soup to get a special reaction from the Mayor!
Summer: So Many Birthdays!
When it comes to friendships, you need to celebrate birthdays in Stardew Valley! There are 9 NPCs that will have their special day during the summertime. Here's what you need to know:
Jas – 04
Gus – 08
Maru – 10
Alex – 13
Sam – 17
Demetrius – 19
Dwarf – 22
Willy – 24
Leo – 26
These are all the NPCs who will be expecting a gift during the Summer in Stardew Valley! Just spend some time getting closer to them and learn what gift fits them the best.
Now you are more than ready to make the most out of your Stardew Valley Summer! Those 28 days will be more than enough to enjoy all the harvesting that you can do and find some time to visit the local festival!
When you're preparing for the Summer, take a look at our guides that will help you even more: