This guide on how to install Stardew Valley Expanded will walk you through all the steps that you need to follow in order to download this popular fanmade expansion mod. So, if you're looking to fill your game with new high-quality content, keep reading!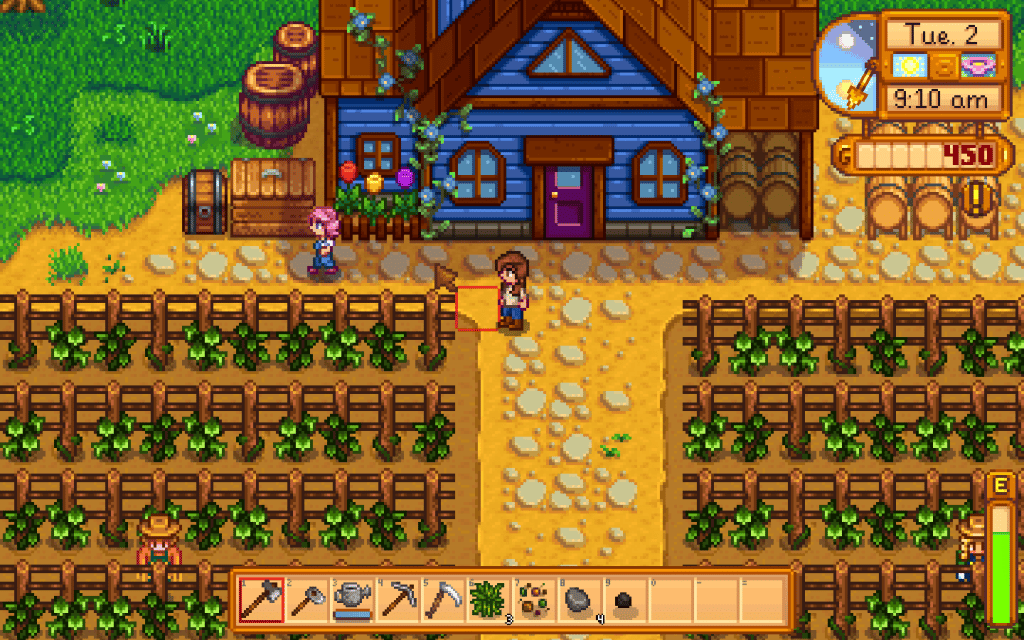 It's no secret that with ConcernedApe working on two new game projects, including one unnamed game and another Christmas-themed Haunted Chocolatier, Stardew Valley has taken somewhat of a backseat.
Update 1.5 of Stardew Valley included a whole new area for gamers to explore, such as Crimson Badlands, Emerald Farm, and Blue Moon Vineyard, as well as several new game features, characters, crops, animals, new weapons, dialogues, the ability to change your playable character's appearance/name, and several other new items.
This will not be the case with the upcoming update 1.6, which, according to the developer, Eric ConcernedApe Barone, will include a minimal amount of new content and will, for the most part, focus on making the lives of those who make and use mods easier.
So, what does that mean?
It means that most Stardew Valley fans who weren't already relying on the already thriving modding scene of this game will shift their focus to it to refresh their gaming experience.
It might also mean that the new update will focus on enhancing mod support for Satrdew Valley, making the game sustainable through mods for the time to come.
You'll find several Stardew Valley mods on platforms such as Nexus Mods. These mods allow users to expand, enhance, and customize their gaming experience based on their specific needs and wants.
One Stardew Valley mod in particular known as Stardew Valley Expanded has caught the attention of over 5 million mod users and Stardew Valley farmers. However, installing and using this mod can be quite tricky – especially for those without prior modding experience.
But, don't worry! We've got you covered!
In this guide, we will give you a brief overview of this mod and explain how to install Stardew Valley Expanded [SVE].
What Is Stardew Valley Expanded? [A Brief Overview]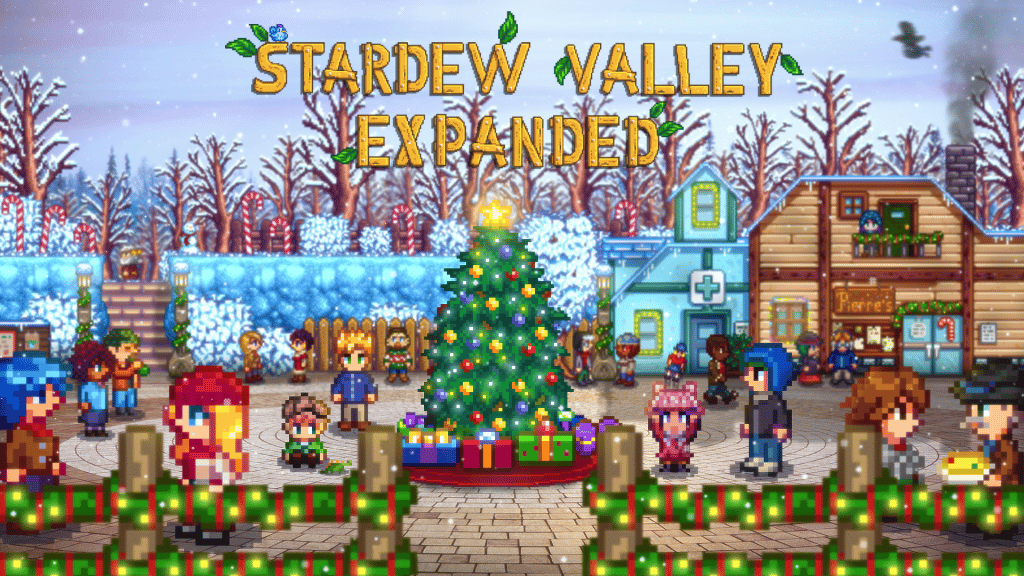 The world of Stardew Valley is already a rich and expansive one, filled with countless hours of content to experience, several interesting new NPCs – some of which are datable and marriageable – and dozens of harvestable crops.
Despite this, numerous avid Stardew Valley fans have already seen, experienced, and done it all!
Stardew Valley Expanded, created by a team of modders led by FlashShifter, made it into the Stardew Valley modding scene with all guns blazing in 2019. It offers a significant amount of fresh new content, including new character events, NPCs, and questlines.
The marriageable NPCs from SVE include Victor, Sophia, Clair, Olivia, Magnus, and Lance, while the non-marriageable ones include Susan, Scarlett, Morgan, Morris, Marlon, Martin, Gunther, Apples, and Andy. Those you can't offer a gift to are Suki, Peaches, Jadu, Isaac, Camilla, and Alesia.
In addition to this, the mod also adds several locations and new farm maps, such as Granpa's Farm and Immersive Farm 2 Remastered.
To cut things short, SVE revamped the entire gaming world for fans of Stardew Valley. Read on to learn how to install Stardew Valley Expanded.
If you want to know EVERYTHING about Stardew Valley Expanded; the best Stardew Valley Expansion mod, take a look at our article here.
How to Install Stardew Valley Expanded [SVE]?
1. Create a Backup of Your Game
Before you install Stardew Valley Expanded, it's vital that you back up your game. The backup should include a clear copy of the game without modifications. This will make it easier to update your Steam game.
2. Install SMAPI
The next step entails installing SMAPI – Stardew Modding API, which is an unofficial mod loader. SMAPI includes a purpose-built installer, so you won't find it challenging to get it to run.
3. Install the 9 Required Mods
It is pertinent to note that since Stardew Valley Expanded is a relatively larger mod, you will have to install numerous extra mod files for it to work efficiently.
According to the installation instructions for Stardew Valley Expanded, the following are the 9 mods you need to download and install before you install this mod:
The installation process of the aforementioned mods is quite straightforward. All you have to do is download the mods, unzip the files, and then drag and drop them into the dedicated Mods folder created by SMAPI.
4. Install Grandpa's Farm [Optional]
While this step is optional, it's recommended by the creators of Stardew Valley Expanded that you download and install Grandpa's Farm, which will replace the standard Stardew Valley farm layout.
The map includes numerous new secrets to discover, shortcuts to the surrounding areas, varying landmark locations, new questlines, tillable grass, and a modestly sized farmland.
The layout of this new farm map has a sandbox configuration, giving Stardew Valley players full control over the map design.
5. Download and Install Stardew Valley Expanded
The final step entails heading to the official Stardew Valley Expanded page on Nexus Mods and downloading SVE from there. The installation process for SVE is similar to the installation process of the 9 mods we mentioned in step # 3.
Extract all content of the Stardew Valley Expanded mod to the Mod folder created by SMAPI. You can also follow this root to find this game folder: SteamLibrary > steamapps > common > Stardew Valley > Mods.
Concluding Remarks
Stardew Valley Expanded definitely gives fans of Stardew Valley the same magical feeling they had when they first started playing the game without taking away from ConcernedApe's vision for the game. The mod arguably presents Stardew Valley in its best possible form, giving fans, even those who hate Pierre, something new to enjoy and experience.
We hope this guide on how to install Stardew Valley Expanded has helped you shrink an otherwise daunting process into easily manageable steps and you're excited to enter Pelican Town as an entirely new adventurer.
Happy gaming!