Sashimi is a delicious way to serve fish! It's Japanese in origin but can be found all around the world as a form of sushi. It consists of thin pieces of raw fish often enjoyed with soy sauce. In Stardew Valley it's a great dish that gives you 75 energy and 33 health, as well as being a great gift for certain villagers!
What are the uses of sashimi?
Besides the obvious of being a good snack with great flavor, sashimi is also used in a quest and is a favorite gift of Sebastian's, so it's good to have in your inventory in case it's needed. On Spring 21st, year 2 Pierre will request sashimi over the mail, giving it to him will reward you with 1,000g and a friendship heart! Sashimi is also useful in tailoring! If you use it in the sewing machine, it will make a shirt and it can be used to make red dye in the dye pot inside Emily and Haley's house.
How to get sashimi?
You can buy sashimi in Krobus' store on Saturdays or on certain days in the Stardrop Saloon when it's chosen as "the dish of the day".
How to get the sashimi recipe?
You get the recipe for sashimi from Linus! Once you have earned 3 friendship hearts with him, he will send you the recipe through the mail! Linus lives in a tent on the mountains above Pelican town. It can be hard to earn his trust at first, but once you do it's well worth the time!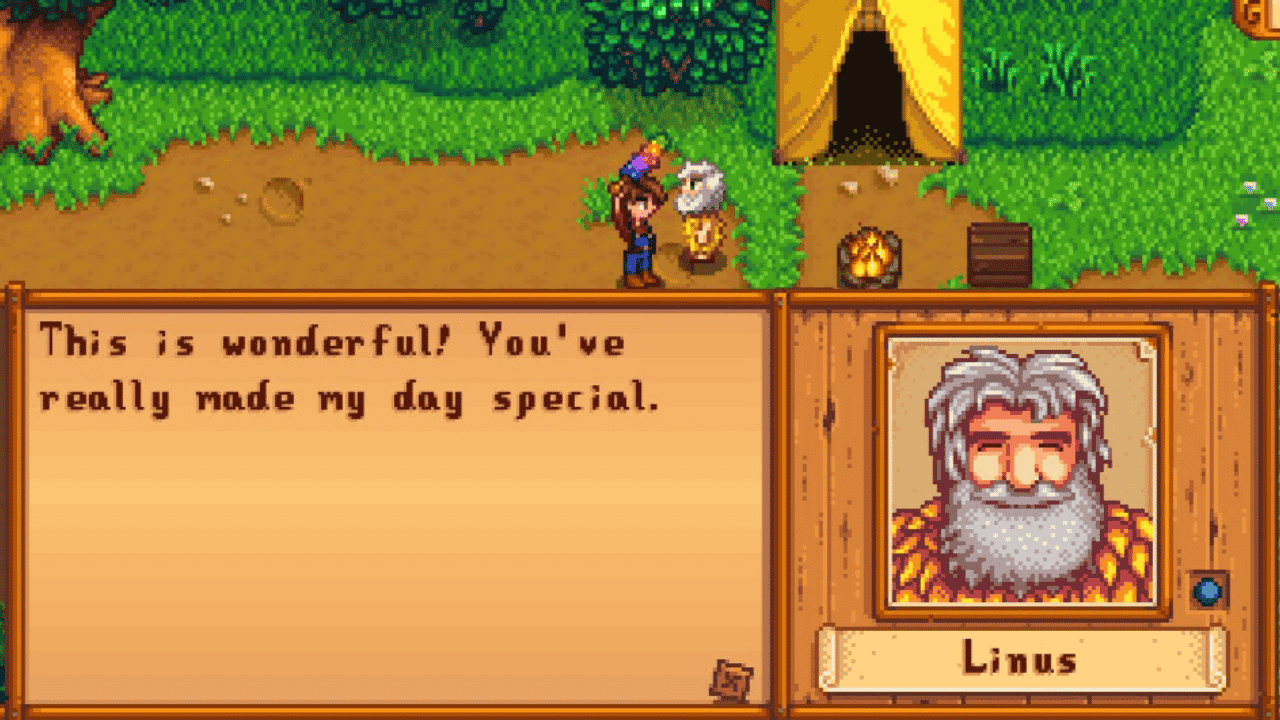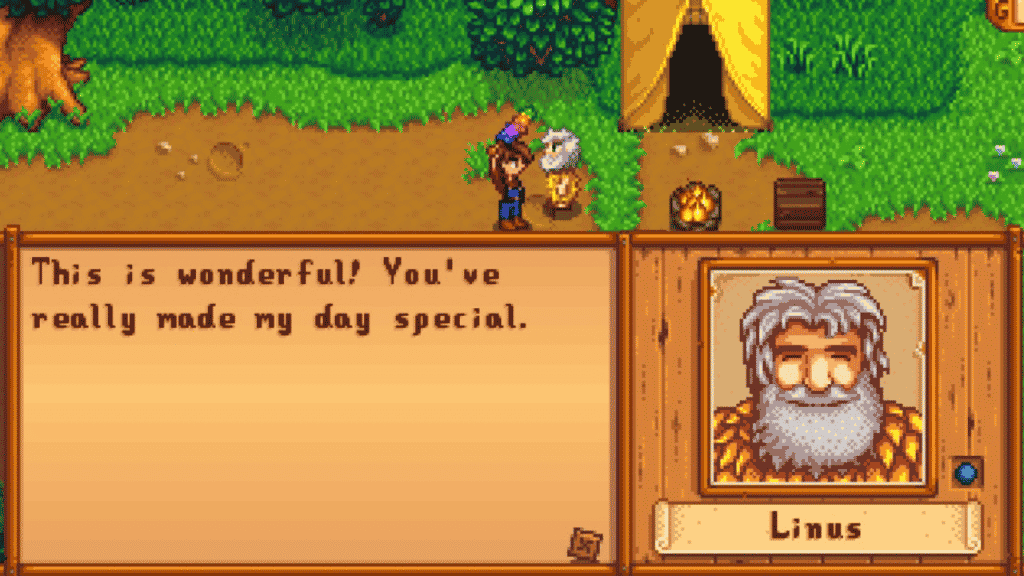 What fish can be turned into sashimi?
Any fish can be used! Anything from tuna to glacierfish can make an excellent sashimi! If you want to sell sashimi, the selling price is 75gs. If money making is your concern, it's best to use a fish whose selling price is less than that to get the best gold total, so fish like anchovy, sardine smallmouth bass, salmon, carp, sunfish, herring, mussel, periwinkle, shrimp or snails are your best bets!
How to make sashimi?
Sashimi is one of the best recipes in Stardew Valley because of how few ingredients you need! You only need one fish (and again any fish will work!) You can make sashimi in your farmhouse kitchen or a cookout kit.