Stardew Valley Portrait Custom mods on Nexus Mods help Stardew Valley fans spice up their gaming experience by changing visuals that can otherwise start to feel repetitive and boring. So, if you've been playing Stardew Valley for a while with vanilla or custom NPCs and want to change their portraits, look no further!
It's no secret that Stardew Valley is an amazing game. It gives us freedom in how we want to handle our farm and develop relationships with other characters. In addition to NPCs, we also have access to countless custom NPCs – thanks to the Stardew Valley mods at our disposal.
Despite having a variety of characters and new NPCs that we've come to love and care about, the visuals of the game soon start to feel a bit repetitive. After all, Stardew Valley only becomes truly enjoyable when we play for hours on end.
Luckily, we also have access to mods that can save the day by making our favorite characters feel fresh again and, consequently, enhancing our gaming experience.
So, without further ado, let's take a look at the top 17 Stardew Valley Portrait mods that will replace your original dialogue portraits with new ones and make you wonder why you didn't consider installing a new portrait before!
The 17 Best Stardew Valley Portrait Custom Mods
17. Custom NPC Belos – for HD Portraits – Sweet and Sour Edition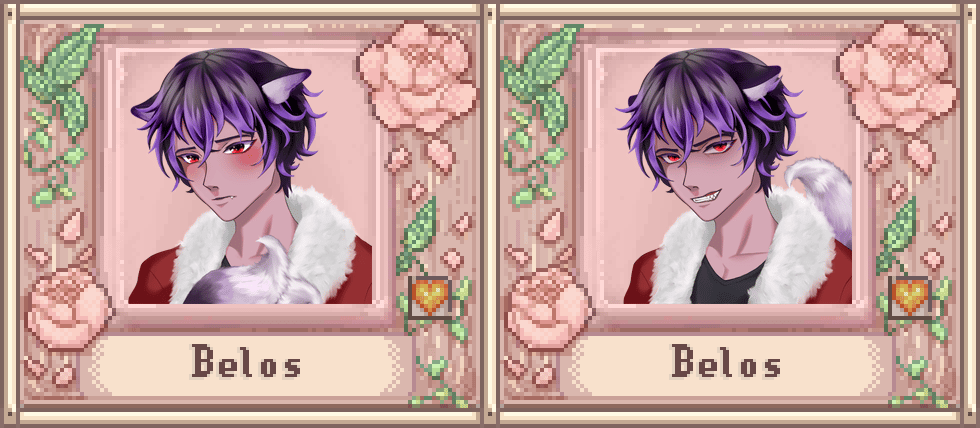 Belos is a custom NPC created by firecherno. This NPC brings a lot of character to the game; he is a dog who lives in the Woods, hates humans, and doesn't leave the Woods until you discover him, after which you'll find him chilling in the Forest and the Town.
This mod tweaks Belos' portrait and gives you the ability to pick between really sour or really sweet Belos. It is vital that you are following criteria mentioned by the modder, which is to download HD Portraits and SMAPI for the HD picture this mod offers.
16. Custom NPC Belos – for HD Portraits
This mod is a little different than the previous one because it not only adds an HD version of a revamped portrait for Belos but it also gives him the ability to move his tail and ears.
Pretty cute, right?
15. CP – HD Portrait – 3D Anime – Riley (Custom NPC)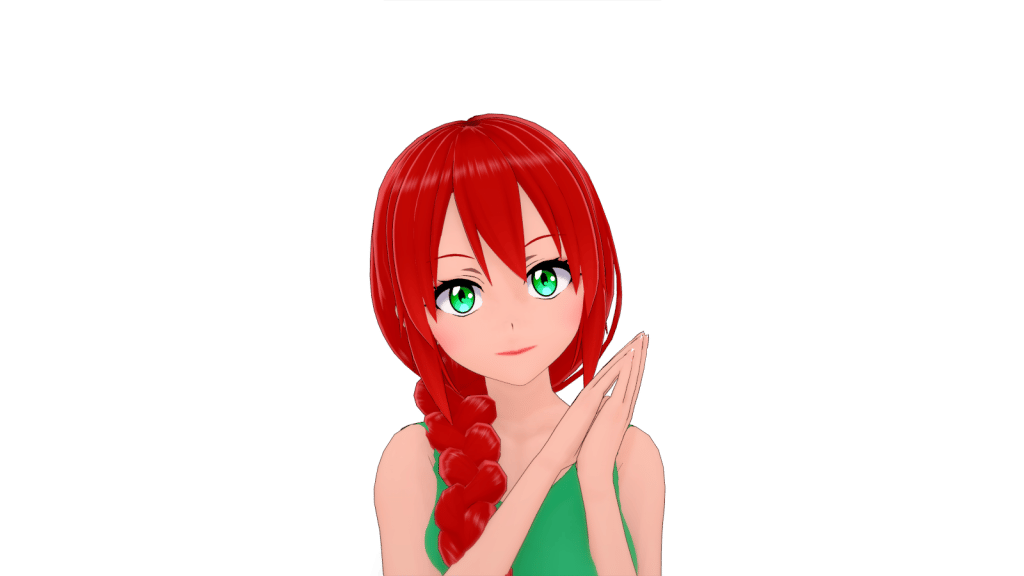 Riley is also a custom NPC developed by EssGee. She is a datable character who lives in Pelican Town and her mod includes a complete package with numerous lines of custom dialogue, a spouse room, festival locations, a custom house, marriage dialogue lines, birthday gift responses, and even seasonal outfits.
While the genderfluid Riley is a friendly and upbeat character for your game, if you wish their portrait was HD and a little different then this mod is for you.
Deemed one of the top favorites among those who have tried and tested several NPCs, Riley will have 8 different outfits for different seasons and days of the week as well as a dedicated beach look with this mod.
The mod also includes a female and male version and you also get an extra character named Alanna.
14. Portraits for custom NPC Wilford
If you've played with Wilford, a custom NPC created by FloranceBless, you might already know that he's a florist in Pelican Town.
This striking character has garnered the attention of thousands of mod downloaders but if you want your Wilford to stand out, you'll need a custom portrait specifically created for him.
The mod adds a portrait of Wilford that is slightly more vanilla-friendly. You get two seasonal versions; More manly by Snyashy and More cute by Neyily.
13. CP – HD Portrait – Fippsie's Raphtalia (Custom NPC)
Raphtalia by Fippsie is a custom NPC from the anime The Rising of the Shield Hero. Fippsie's custom NPC is one of the datable and marriageable NPCs and one that also has custom heart events and gift taste data.
If you already have Raphtalia in your game and are looking for a custom HD portrait for her, this mod is here to save the day!
You can change between the two styles, Nerma and ZMX, with Generic Mod Config Menu in-game or in the config file.
12. Custom NPC Lucikiel HD Portraits
Lucikiel, another custom NPC, was created by Arknir27 as a self-indulgent megalomaniac who comes to the valley due to JojaMart's evil scheme.
If you feel like this power-driven demon's portrait could use a little edit, this mod will offer you just that by replacing the original portrait with an HD one.
11. Silver-Haired Portrait and Sprite for Custom NPC College Boy Mike
Custom NPC College Boy Mike by Brimini has won many hearts with his charming and loving personality. However, we don't blame you if you've grown tired of his first portrait because, honestly, it doesn't do justice to his character, which is also one of the reasons the portrait has received several dislikes.
You can load this mod for a new sprite and portraiture of College Boy Mike to make him look even better.
Simply extract the RAR file, place the sprite in the original files, add the portrait inside the Portraiture mod folder, and replace the original sprites with the new ones for this mod to work.
10. Custom NPC Carnelian – HD Portraits by EvellynYuri
Carnelian is a demon who struggles to survive in the harsh demon world and is missing a horn. He moves to the Forest in Stardew Valley temporarily but you can have him stay there forever.
The longer you've had this custom NPC the more likely you are to hate his portrait. So, if you're looking to spice things up and make this old custom NPC look as fresh as the day you first met him, download this HD portrait mod for him today.
9. Sprite-Accurate Portrait for Custom NPC Wilford (Non-Seasonal)
Remember Wilford, the striking florist in Pelican Town? Well, this is a portrait mod for Portraiture featuring him!
While the mod is currently non-seasonal, the modder has plans to update it in the future with clothes and more expressions.
8. Custom NPC Lucikiel HD Portrait for Portraiture by EvellynYuri
We've already established that Lucikiel's portrait needs a little upgrade.
Even though the character comes packed with unique animations, special schedules, fight scenes, festivals, gift preferences, and heart events, depending on how long you play Stardew Valley, you might start to look for more portrait options for this character pretty soon.
This mod is yet another HD portrait for this custom NPC because the more portrait mods we have for one of our favorite custom characters, the merrier it will be!
7. Content Patcher – Custom Abigail (Portrait and Sprite)
Abigail is one of the 12 characters who you can marry in Stardew Valley. The vanilla NPC has been the center of attention among fans due to her being a very interesting specimen with a fun-to-follow storyline, interesting family members, and a wide range of skills and interests.
If you've been romancing Abigail for quite some time now, it's time you upgrade her portrait!
This mod is a redesign of the character's sprite and portrait and it gives you the ability to choose between 4 different hair and bow options.
The bows are available in blue, magenta, and green color and you can also choose to remove the bow altogether. Moreover, the available hair colors include black, brown, teal, and purple.
6. Custom Portrait and Matching Sprite For Fippsie's Raphtalia NPC
Did someone ask for another Raphtalia portrait? Well, the modding community has surely delivered several options for us to choose from.
One of the most downloaded portrait mods includes this portrait mod of Raphtalia containing a remake of the character's sprite and portrait.
And guess what? This mod also includes an emotional heart and tear emote for her portrait! So, the portrait will display the specific emotions that the character is feeling.
5. OrangePie's DCBurger style June (Ridgeside extra custom NPC) Portrait
June, a custom NPC who lives in Ridgeside Village, which is a custom town, is a traveling pianist who loves being polite but also prefers privacy.
While he is only in town during fall and winter, if you feel revamping his portrait to make him appear even more dashing then this mod is for you.
The OrangePie's DCBurger style June (Ridgeside extra custom NPC) Portrait mod is a high-resolution portrait mod for June which includes beach portraits and has been inspired by DCBurger's high res portrait mod.
4. Character Portrait Overhauls
Do you just want to go cray-cray and update the vanilla portraits of several characters in your game? Well, a character portrait overhaul might be just what you need!
The Character Portrait Overhaul mod includes touchups of several character portraits. However, it doesn't take away the spirit of the original character designs.
While the modder plans on including a portrait touchup for all the characters in Stardew Valley, currently this mod includes portraits of the following bachelors, bachelorettes, and other characters:
Robin
Linus
Lewis
Caroline
Sebastian
Sam
Harvey
Elliott
Alex
Emily
Penny
Maru
Leah
Haley
Abigail
3. Variant Anime Portraits
As this mod's name suggests, the Variant Anime Portraits mod is an anime-inspired replacement for all vanilla portraits in Stardew Valley. However, keep in mind that this version is a variant of the Portrait Anime Styled mod, which is next on this list.
2. Portrait Anime Styled
The Portrait Anime Styled mod changes the original portraits in Stardew Valley to anime-styled portraits. So, if you're an anime fan and wish to replace vanilla portraits with those inspired by anime, this mod is a great fit for you.
1. Portraiture
Finally, our top pick for this list is the Portraiture mod by Platonymous, which allows gamers to add higher-resolution portraits to Stardew Valley and gives them the ability to easily switch between various portrait mods, making it a vital asset for gamers.
While the mod itself doesn't include any portrait, we couldn't complete our list without it because several mods require Portraiture or include a Portraiture version. This mod also works with regular xnb files.
It is also pertinent to note that a high-resolution spritesheet should be in PNG format and must contain at least 2 portraits. Moreover, while any portrait size is acceptable, those over 512×512 will make the dialog box open relatively slowly.
It's essential for modders to take a look at an example portrait guide and collect basic info before making a portrait mod that fits the guidelines for the Portraiture mod.
Do you want to know which Stardew Valley Custom NPCs mods will make your experience interesting, fun, and more immersive than ever before? Take a look at our list of the 15 best Stardew Valley mods for Custom NPCs to choose from!
Conclusion
Whether your favorite character is the wizard, the farmers, Krobus, Pierre 'dad, Caroline 'mom, or any other vanilla or custom NPC, plenty of mod developers with a considerable amount of programming experience have developed and shared a great number of custom portraits as well as replacements for generic dialogue text, generic movement, and generic responses with us to help us enhance our gaming experience and our knowledge of the basic information pertaining to in-game customizations.
This was an overview of the top 17 Stardew Valley Portrait custom mods that you can download and install to enhance and spice up your gaming experience when your NPC starts to feel a little boring.
We hope you've found at least one mod for a specific NPC you love in this list that you'd love to try out.
Until next time; happy gaming, folks!