Do you need a hand collecting your farm animals' produce in Stardew Valley? If that's the case, Stardew Valley Auto-Grabber is your best purchase. It's a bit expensive, but it will surely help you out on your farm!
There's no doubt you have a hectic farm life in Stardew Valley. It may include accomplishing daily tasks, making farm enhancements, and earning points with villagers.
Doing all these chores can be a bit stressful, so you'll need a helping hand. Fortunately, one of the most valuable items you can get is the Stardew Valley Auto-Grabber. It's an automatic harvest tool that collects some of your farm animal products.
However, obtaining it isn't easy. So if you want to purchase it, check this guide and learn more about this machinery!
What is Stardew Valley Auto-Grabber?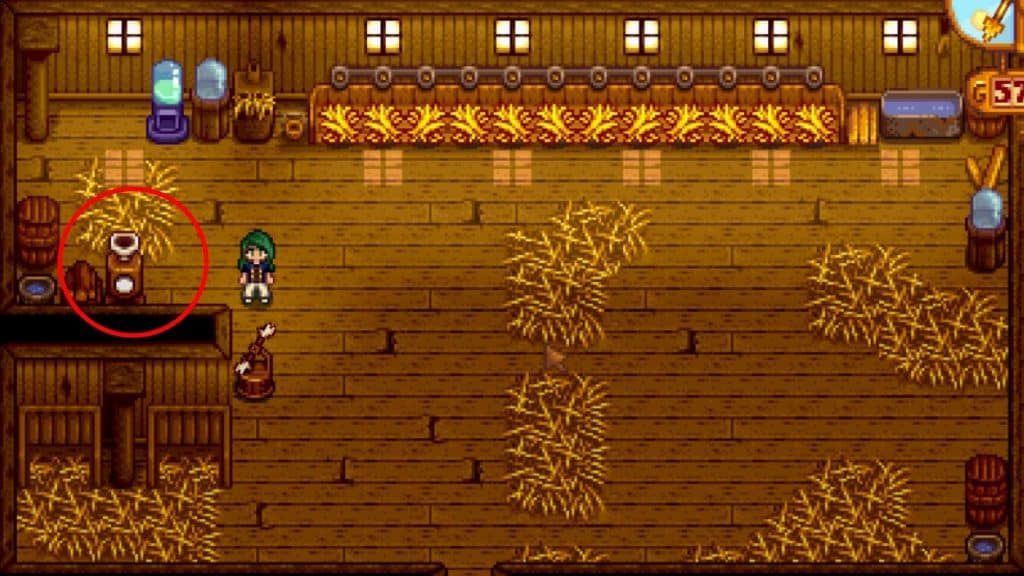 Auto-grabbers harvest materials from sheep, goats, and cows in your Coop or Barn. It helps you in managing these farm buildings without the need to visit them and collect livestock items continuously  
Here's a list of items that it can gather:
| | |
| --- | --- |
| Farm Building Animals | Products |
| Coop Animals (Any Chicken, Rabbit, Dinosaur, Duck) | Eggs, Wool, Rabbit's Foot, and Duck Feathers |
| Barn Animals (Cows, Pigs, Sheep, and Ostrich) | Truffles, Milk, Wool, and Eggs |
How does Stardew Valley Auto-Grabber work?
You can place it anywhere, but it's only useful when situated inside a barn or coop. It automatically gets all your livestock's products the next day. Aside from collecting items, it also functions as a chest that holds up to 36 items. You can view or remove the harvested items by pressing right-click on the equipment.
How to get a Stardew Valley Auto-Grabber?
Upon reaching Farming Level 10, you can purchase it from Marnie's Ranch for 25,000 gold. Marnie will send you a mail in your mailbox once you've reached this level, informing you that you can purchase some new things from her shop.
Moreover, you can purchase as many as you can afford and use each by putting it in the said farm buildings. But sadly, it's a piece of unsellable machinery. You better think twice before purchasing plenty of it.
What are the Disadvantages of Using Stardew Valley Auto-Grabber?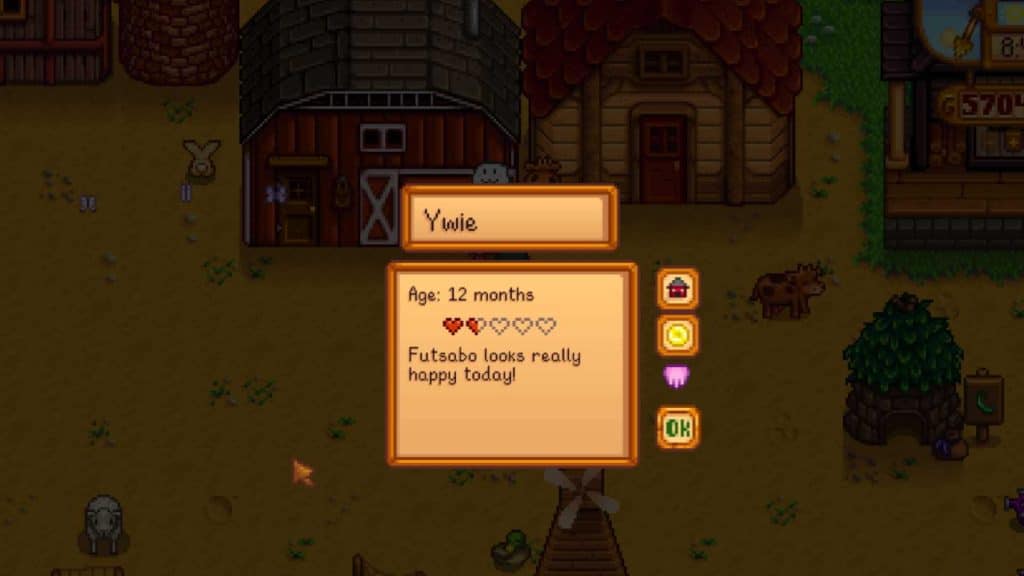 It truly is handy equipment. But still, getting your hands on it can be pretty challenging. You might need to grind your way up to obtain this item if you're a beginner. Moreover, it comes with disadvantages despite being helpful. It prevents you from earning +5 friendship points from your animals since you interact less with them.
Failing to milk and pet them causes you to lose five to ten friendship points. It hinders you from earning good friendships with your farm animals, giving you poor-quality items.
Nonetheless, you can counter it using an Auto-Petter. It's a piece of equipment that focuses more on petting animals. You can buy it from JojaMart for 50,000 gold, but you may also acquire it in these areas in-game:
Obtain it as a special item by breaking crates and barrels in the Mines during the Danger in the Deep Quest.
Treasure chest in Skull Cavern.
FAQs
Do you need an Auto-Grabber for each building?
It's not mandatory for you to get it for every farm building. But if you wish to experience the convenience it offers when gathering these loots; it's recommended to purchase them.
Does the auto grabber work on slimes? 
Sadly, it doesn't work on Slime Hutches. It only helps in accumulating items from your farm animals. Hence, you'd still need to prepare for battle whenever you visit this building.